5 Playa Vista Parks to Check Out Today
March 30, 2017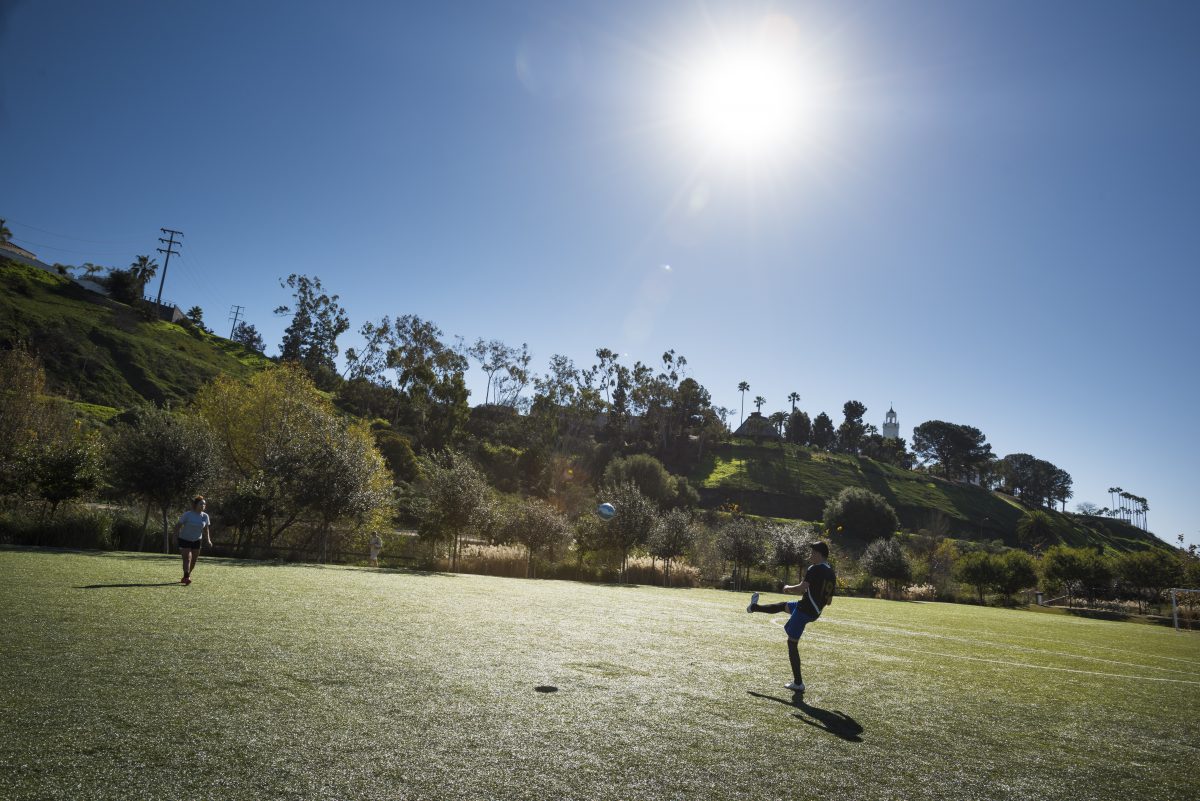 With #27Backyards, we know parks. From pick-up games to dog-friendly spaces, Playa Vista has it all. Grab your friends and embrace the sunshine with our list of the top five parks to check out this weekend.
Bluff Creek Fields – With a space-age playground, fresh green soccer field and a seriously cool dog park, this best-kept Playa Vista secret is officially out of the bag.
Campus Central Park – With the Silicon Beach tech boom, The Campus is recognized as the new hotspot for tech and creative companies. Inside this innovative hub, you'll find a spacious park complete with the signature Bandshell that hosts summer concerts and movies, plus plenty of greenery and during lunchtime, lots of techies.
Longwood Park – We LOVE our pets here in Playa Vista and Longwood Park is a hidden gem for both you and your pup. With separate spaces for small and large dogs, it's a great place to spend some one-on-one time with your four-legged BFF.
Spyglass Park – A pocket park off the Crescent Park loop, Spyglass happens to be one of the best spots to watch the sunset and enjoy a view towards the ocean. This is what coastal living is all about.
Volleyball Park – A sporty addition to the community, Volleyball Park has a cool sand court.  And with warmer days upon us, it's the perfect time to get a group together for a game.
To find the locations of these parks and more, check out our interactive map. See you there!
Join our Interest List for news and updates and to be included in upcoming special events. Check back often and be sure to Like us on Facebook to be kept in the loop.