August 13, 2014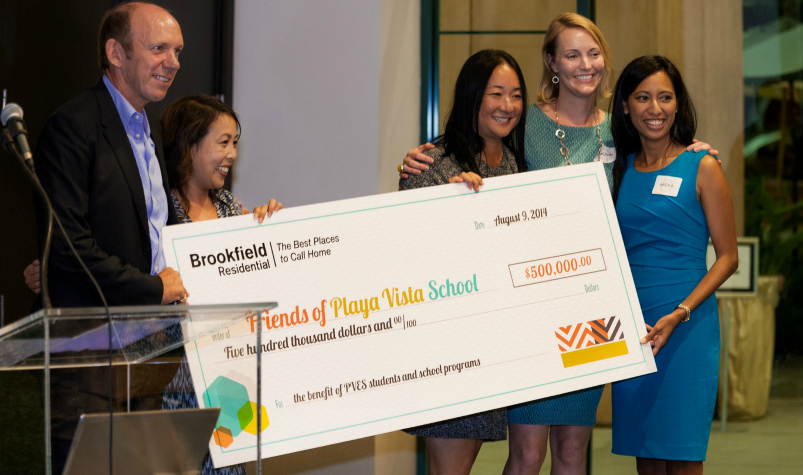 It's the start of another great academic year at Playa Vista Elementary School! Brookfield Residential, our community developer, presented a special gift to benefit the students and school programs on Saturday, August 9. For the next 10 years, PVES will receive $50,000 each year for a grand total of $500,000! We're sure the donation will go far to strengthen the education of our neighborhood kids. Let's continue to support education and enrich the lives of our children!
Now that school is in session, please remember to drive with care in all of Playa Vista.
Go Ospreys!
Join our Interest List for news, updates and to be included in upcoming special events. Check back often and be sure to LIKE us on Facebook to be kept in the loop.