Bisnow – The Google Earthquake
December 8, 2014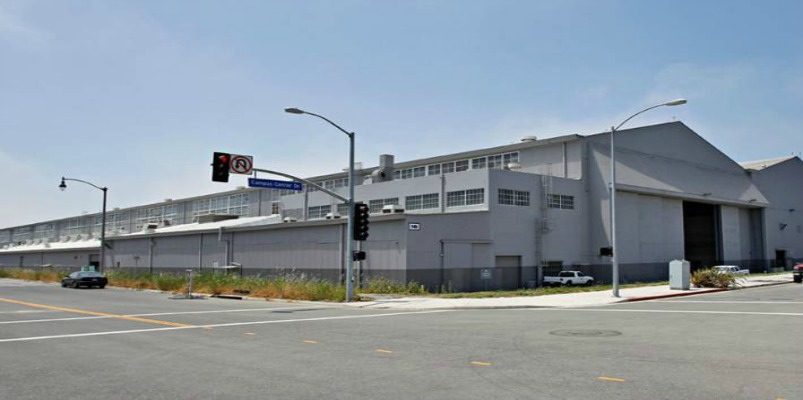 With tech giant Google buying up 12-acres in Playa Vista, there could be a changing of the guard in the LA tech community.
Colliers EVP Nico Vilgiate tells Bisnow the $120M move is nothing less than a tectonic shift in the tech landscape. To this point, Playa Vista has been seen as an extension of Silicon Beach, the preeminent tech community in LA. But with Yahoo, Sony, Microsoft and Google investing in Playa Vista, thetide has clearly turned. Bisnow has seen the shift coming.
The land is adjacent to the Hercules Campus off Jefferson, a 28-acre, 530k SF property that has already attracted other major tech companies, including YouTube, which has 41k SF on the campus. In addition, Google plans to lease up the 319k SF aircraft hangar where Howard Hughes built the Spruce Goose.
Hercules Campus is owned by The Ratkovich Co, and the adjacent land Google bought is zoned for 900k SF, which could bring the company's Playa presence to more than 1.2M SF. (We may as well start calling it Google Vista.) CBRE's Jeff Pion and Milan Ratkovich gave us a tour and told us all about the property earlier this year. The Ratkovich's aren't ready to discuss the move yet, but tell us they're excited to have Google as a neighbor.
This comes two years after Google left Santa Monica for Venice, leasing 100k SF at the famous Binoculars Building. The Frank Gehry-designed building had been home to an ad agency for years. That lease brought the company's LA footprint up to 500 employees. And in an old 20-acre Post Office facility, developer Jeff Worthe and co-owner Shorenstein Properties are attracting major tenants to their Reserve project in Playa, where Nico says Yahoo is leasing about 130k SF. The building already counts Microsoft and Sony Playstation as tenants.
But Playa Vista is a small area, and Nico tells us a lack of available space could begin pushing companies further south. After all, Playa is about 1,000-acres total and already has some major developments.
Perhaps the next community to reap the rewards of the growth of the LA tech scene is El Segundo. As Bisnow has already told you, this is not your father's El Segundo, with massive projects like Elevon by Continental Development and Mar Ventures, which at build-out will be will be 15 individual buildingsranging from 2,000 SF to 28k SF, in addition to some retail. In fact, we'll be telling you all about the changing community at our Future of El Segundo event this Thursday.