Bloomberg – California Booms with New Schools
May 12, 2014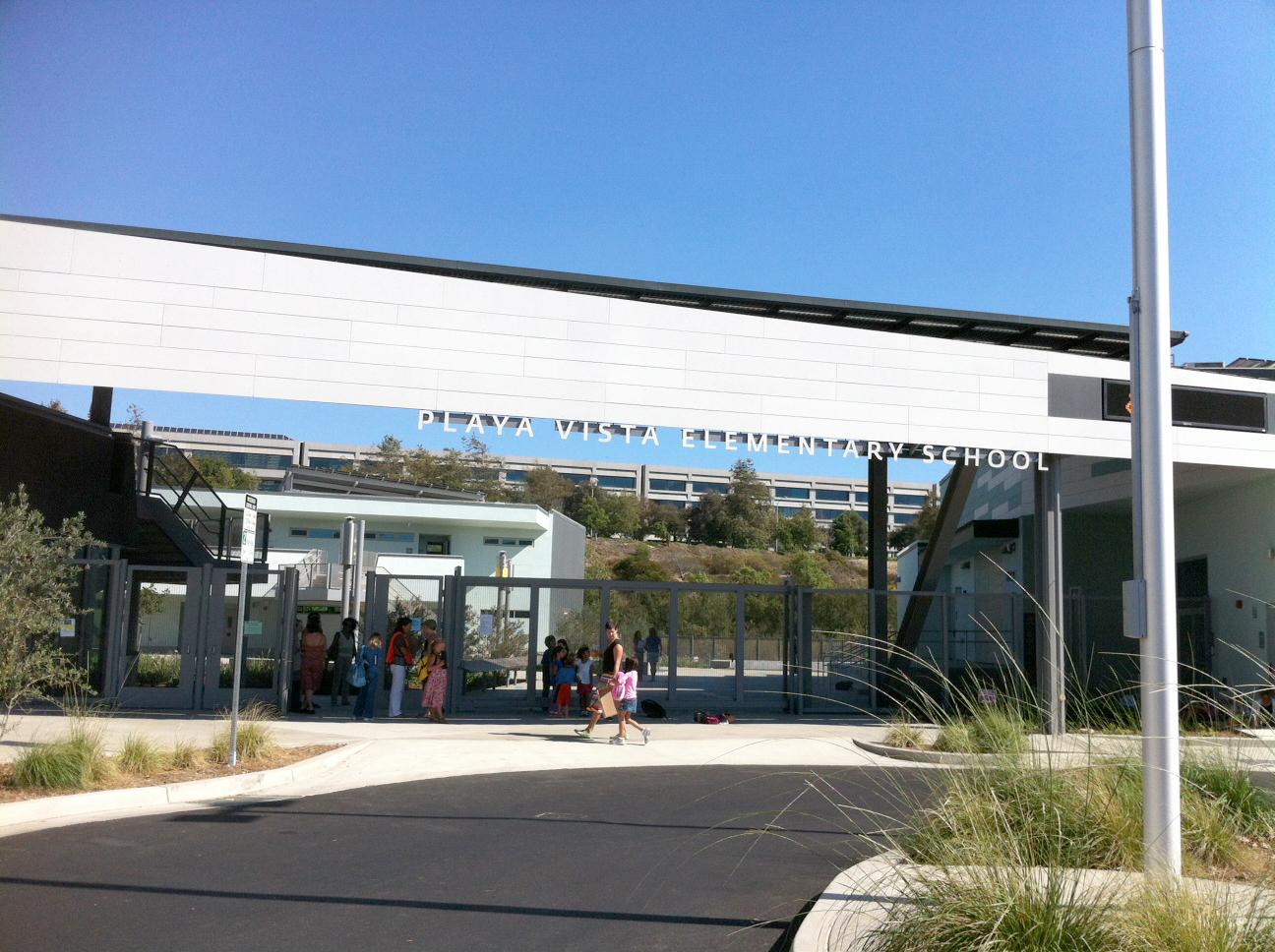 Local schools, along with parks and recreation facilities, have long been draws for buyers in new communities. Now, as school districts face tight construction budgets and homebuilders compete to attract families able to qualify for mortgages, developers are taking the lead on school construction instead of waiting for local governments to do the job.
Sales of new single-family homes have trailed the broader housing recovery as buyers balk at high prices or the remote neighborhoods where more-affordable residences are available. New-home purchases fell 14.5 percent in March from February to an annual pace of 384,000, according to the Commerce Department. Transactions, which have averaged about 661,000 a year since 1963, peaked at an annual pace of 1.33 million in March 2005.
Playa Vista
It took more than a decade for Los Angeles Unified School District to design and build a new elementary school in Playa Vista, a planned community for more than 5,800 homes that includes a 4-acre (1.6 hectare) school site dedicated by the owner, said Marc Huffman, vice president of planning and entitlements at Brookfield Residential Properties Inc. (BRP), the project's master developer since 2012. Playa Vista also will contribute about $30 million in impact fees for local school construction over the life of the development, Huffman said.
Since the school opened in August 2012, Playa Vista home prices have climbed as much as 20 percent as it attracts families and move-up buyers from the community's smaller condominiums, Huffman said in a telephone interview.
"The school's definitely a draw," he said.