November 1, 2013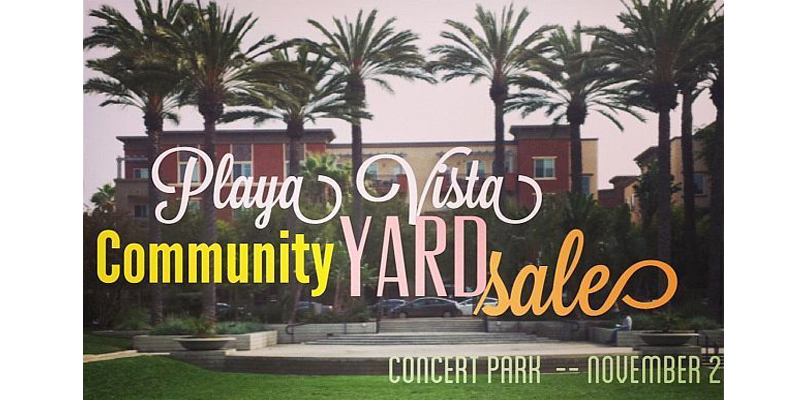 Our 4th annual Playa Vista Community Yard Sale is tomorrow, November 2nd from 9AM to 3PM at Concert Park. This is a perfect opportunity to declutter your closets, earn some extra cash, meet your neighbors and find some amazing bargains.
Be sure to sign up to reserve your spot at the yard sale by contacting Jennifer Kingshott at (310) 245-2822 or by email at outdoorgirl9@ca.rr.com.
We look forward to seeing you there!
Join our Interest List for news, updates and to be included in upcoming special events. Check back often and be sure to LIKE us on Facebook to be kept in the loop.