November 26, 2019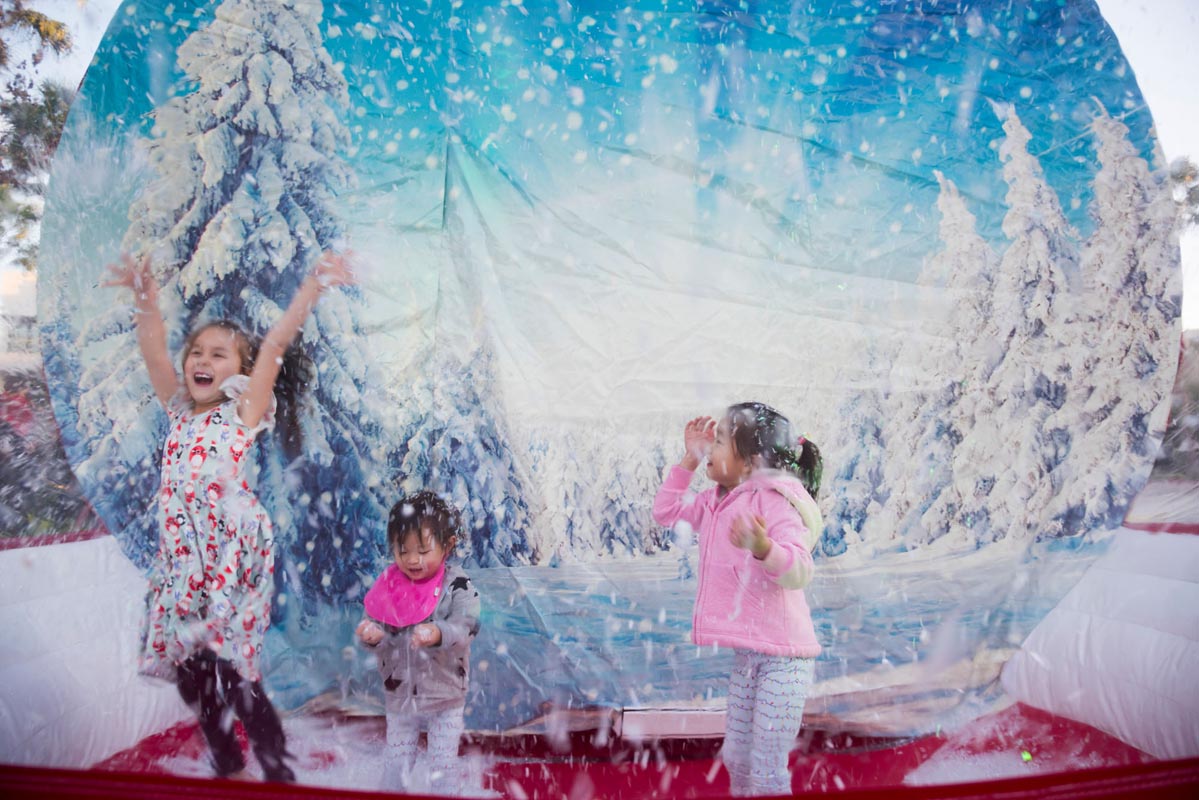 Community Events
LAPD's Santa's Sleigh

Thursday, December 5th
Concert Park
4:45pm – 5:45pm
Say hello to Santa! He's riding in on the LAPD sleigh, so stop by Concert Park on Pacific Promenade to take part in all the fun and get into the holiday spirit by donating a new, unwrapped toy to LAPD's annual toy drive. Santa's sleigh will be collecting! Please note the sleigh will be canceled if there's rain.
Holiday Hangout

Saturday, December 7th
The Resort at Playa Vista
3pm – 6pm
Fill your Saturday with holiday fun! PVCS is excited to welcome you to our annual Holiday Hangout at The Resort, hosted in part by the Fineman Suarez Team. Get ready to enjoy a winter craft area, DJ, photo ops, cupcake decorating, magician and puppet show entertainment and more – with a special appearance by the Tinseltone Carolers to spread holiday cheer!
Snow Wonder

Saturday, December 14th
Burton Chace Park in Marina del Rey
11am – 8pm
'Tis the season for Marina del Rey's most festive holiday celebration. The day begins with the family-focused Snow Wonder festival from 11am to 4pm at Burton Chace Park. Enjoy crafts, music, face painting, food booths and a sledding hill! At 5:55pm watch a trail of lighted boats cruise through the channel, with a brief fireworks show to kick off the Marina del Rey Holiday Boat Parade, which runs 'til 8pm.
New Year's Eve Glow Party
Tuesday, December 31st
Burton Chace Park in Marina del Rey
7pm – Midnight
Ring in the New Year at Burton Chace Park for a family-friendly Glow Party, with DJ music, dancing, face painting and food trucks. Watch live broadcasts of the East and West Coast countdowns to 2020 with fireworks at 8:59pm and again at 11:59pm.
The Resort/Elevation Fitness
New Client Holiday Special
Entire Month of December
Get one free session with the purchase of any package in the month of December. This special is only valid for new clients. To learn more and purchase, please visit The Resort website via PlayaLink!
Coach Serj's Jingle Jangle Workout
Thursday, December 26th
The Resort Second-Floor Outdoor Area
9:00am – 9:50am
Join Coach Serj on "Boxing Day" for an amazing total body workout with some jingling, jangling and of course some sweating. Visit The Resort website via PlayaLink!
Last Chance Workout of the Year
Tuesday, December 31st
The Resort Second-Floor Outdoor Area
9:00am – 9:50am
Join Coach Rob and Coach Serj for a very special workout to end the year! Join us for a heart-pumping, muscle-pumping workout that will get you pumped up for 2020! Visit The Resort website via PlayaLink!
Run Club
Wednesdays
The Pointe Park
6:30pm
Did you know that Playa Vista has a weekly Wednesday night run club? Walkers, joggers and runners are all welcome! Meet every Wednesday at The Pointe park at 6:30pm. Do a 3-miler around the community, followed by free food and refreshments from Whole Foods Market or Gulp Restaurant!