Meet Fountainview at Gonda Westside
August 1, 2013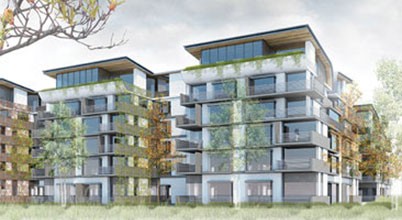 Give a warm welcome to Fountainview at Gonda Westside, stylish senior living residences now selling in Playa Vista!
Providing luxury and style to our more experienced population of Playa Vista, these assisted-living residences from the Los Angeles Jewish Home give homeowners an active, independent lifestyle with a host of thoughtful amenities and desirable services to create a resort environment.
Plus, all of the best restaurants, shops and other amenities of Playa Vista are just a short walk away. Ranging from 750 – 2,300 square feet, with 1 – 2 bedrooms plus a den, 1 – 2 ½ baths and with subterranean valet parking, it's no wonder non-seniors are trying to live here! By the way these homes are selling NOW!
Register here to stay up to date on what's new and happening.
Join our Interest List for news, updates and to be included in upcoming special events. Check back often and be sure to LIKE us on Facebook to be kept in the loop.