September 30, 2019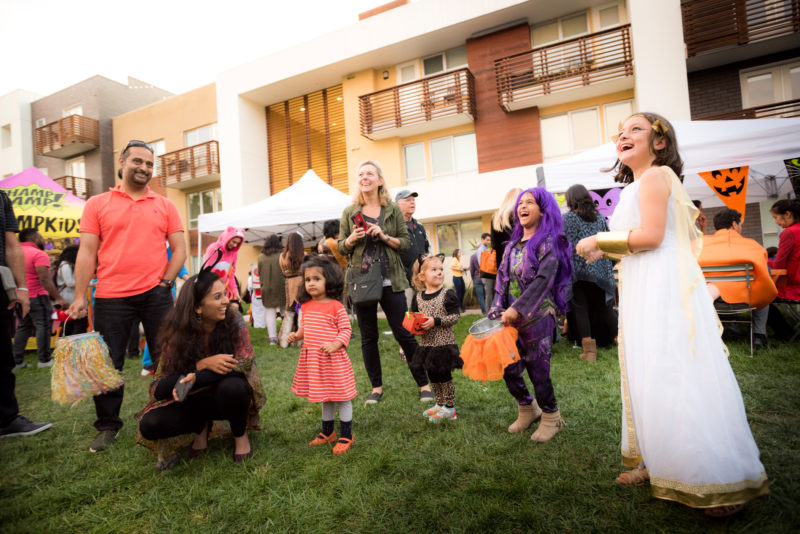 Community Events
Beginning Ukulele
Thursday, October 10th
Playa Vista Public Library
6:30pm – 7:30pm
Learn the basics of tuning, strumming and a few chords. No experience necessary, and the library has a few loaner ukes in case you don't have one already!
Cheese Making with Brie Wakeland
Saturday, October 19th
Playa Vista Public Library
10:00am – 11:30am
Learn easy techniques for making soft cheeses, such as ricotta, crème fraiche, chevre and mascarpone, as well as delicious yogurt and cultured and regular butter.
Playa Vista Boo Fest
Saturday, October 19th
Playa Vista Elementary School Campus
1:00pm – 5:00pm
Get ready for the annual Playa Vista Boo Fest and support your local community elementary school. Food, games, prizes, a bake sale, pumpkin decorating contest and much more!
Kids' Night with Champ Camp
Saturday, October 19th
The Resort Club Room
4:30pm – 8:30pm
The Champ Camp team will provide your kids with an outrageously good time. Between learning teamwork skills, building a fort, indoor group games, a scrumptious locally sourced dinner, a snack and a movie, your little champ's Saturday night will be full of excitement. You can enjoy an early date night at Runway while the kids have their own fun! Exclusive to Playa Vista residents. Please sign up on The Resort website via PlayaLink!
Playa Vista's Monster Dash 5K Run/Walk
Sunday, October 27th
The Pointe
8:00am – 12:00pm
Celebrate all ghosts, ghouls and goblins! Join us for a spooktacular family-friendly 5K in Playa Vista. Post-race celebration filled with fun activities, devilish treats and a wicked costume contest. A portion of all proceeds will be donated to The People Concern and Vista Del Mar Child & Family Services. Gather your friends, coworkers and family for a frightfully fun day! Don't delay – register today!
Halloween Hangout
Thursday, October 31st
The Lawn
3:30pm – 6:30pm
Ghouls and ghosts gather at The Lawn for a variety of Halloween treats, from arts and crafts, a DJ, juggler and stilt-walker to a photo booth, free giveaways and much more – all sponsored by Playa Vista Community Services, Meredith Schlosser and Runway Playa Vista! Once you've gotten your fill, make your way across the street to Runway Playa Vista for some trick-or-treating!
Community Yard Sale + Shred-It Truck
Saturday, November 2nd
Concert Park
Yard Sale 8:00am – 2:30pm
Shred-It Truck 11:00am – 2:00pm
It's time to declutter your home before the holidays! Browse through all the items your Silicon Beach neighbors are selling. Please contact Jennifer Kingshott at outdoorgirl9@gmail.com to learn more and register as a seller! Plus, Playa Vista Community Services and eXp Realty are sponsoring a Shred-It truck from 11am to 2pm. Register today at eXp Realty for a sweet treat while tickets last! Please see complete list of what you can and cannot shred at the Shred-It truck here.
The Resort/Elevation Fitness
Senior Mingle
Tuesday, October 1st
The Resort Club Room
4:00pm – 5:30pm
Come join your fellow Playa Vista seniors for some fun and light refreshments! Sponsored by Meredith Schlosser, with refreshments provided by Ritrovo Playa Vista!
Run Club
Wednesdays
The Pointe Park
6:30pm
Did you know that Playa Vista has a weekly Wednesday night run club? It's the perfect time (and weather) to get started! Walkers, joggers and runners are all welcome! Meet every Wednesday at The Pointe park at 6:30pm.