LAPD Pacific Division Community Center Grand Opening
January 14, 2016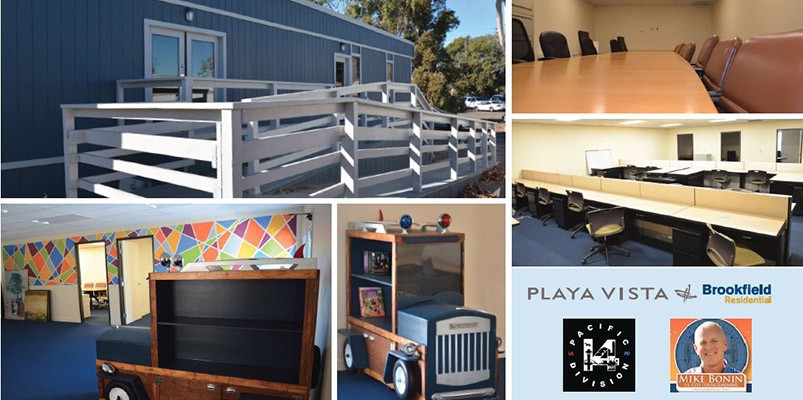 We're pleased to announce that the Los Angeles Police Department is opening a new 5,000 sq. ft. community center on the Westside. You're invited to join Brookfield Residential, the LAPD Pacific Division, Councilmember Mike Bonin and other community members for the grand opening reception this Saturday, January 16th at 9:30AM.
The grand opening ceremony will feature food and beverages from Starbucks and Whole Foods Market in Playa Vista, a station tour, crime prevention booths, a children's reading room and police cars on display. The new community center is located at 12312 Culver Blvd., Los Angeles, CA 90066.
This addition has a special tie to Playa Vista. Brookfield Residential, our community's builder, donated trailers formerly used as their office space while Playa Vista was under construction as well as labor and project management while working with other Playa Vista builders on this project. This space will serve as a new home for the LAPD Pacific Division and a gathering place for community events and youth programs and includes community meeting rooms, over 50 workstations, a children's library and kitchen.
We hope to see you there this Saturday. #LoveWhereILive
Event Details:
This Saturday, January 16th
9:30am
12312 Culver Blvd.
Los Angeles, CA 90066
Join our Interest List for news and updates and to be included in upcoming special events. Check back often and be sure to LIKE us on Facebook to be kept in the loop.