A Letter from Councilmember Mike Bonin
September 6, 2016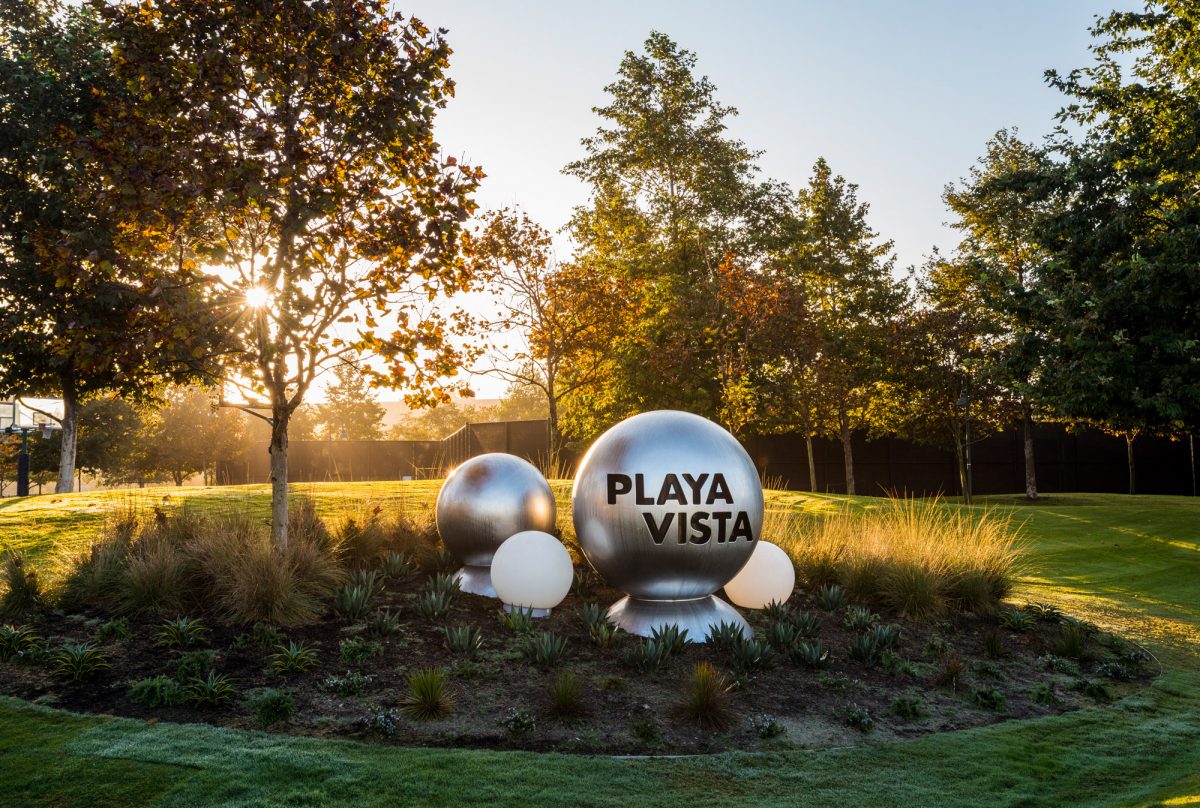 Dear Friends,
Hello! My name is Mike Bonin and I have the pleasure of representing you on the Los Angeles City Council.
As one of Los Angeles' newest and most exciting neighborhoods, Playa Vista has quickly become known as the heart of Silicon Beach, and the diverse, tech-savvy and entrepreneurial residents of the neighborhood embody the spirit and forward-looking culture that makes our city a great place to live. I have been very proud to champion the community of Playa Vista, from helping bring both innovative leaders in the tech field like Google, Microsoft and YouTube to neighborhood-serving shops and attractions like Cinemark Playa Vista and XD and Whole Foods Market to the neighborhood. I am also working hard to create a complete neighborhood for families to enjoy, with great schools, a nearby fire station and more police officers keeping our streets safe.
The tech community is a vibrant part of Playa Vista, and one that the city strongly supports. Mayor Eric Garcetti and I have worked to make sure LA is a welcoming and inviting place for entrepreneurs. I have focused on common-sense things like creating a special tax rate for internet-based businesses, working to expand free Wi-Fi for residents throughout the city and hosting a series of international tech forums that have brought industry innovators from Israel and Latin American countries to Playa Vista.
I have also looked toward tech to make our city run better. One of my first initiatives as a Councilmember was legislation to equip firefighters with iPads or tablet technology, so the people we rely on to save lives and property have access to the cutting-edge tools they need to do their jobs more efficiently and effectively. When I took office just a few years ago, many of our fire engines were being directed to an emergency by large laminated maps or a Thomas Guide (you might need to Google that). Thanks to our work with companies like Microsoft, Google, Launchpad LA, the Los Angeles Area Chamber of Commerce's Bixel Exchange and tech-savvy first-responders, now more and more first responders are getting directions from GPS-enabled devices that not only plot the best route to an emergency but also enable firefighters to look at satellite images of a property and see where solar panels might make a roof entry difficult, or where uncleared brush might affect their access to a building. First responders are also able to use tablets to take care of paperwork on the scene, instead of using valuable time that they could be out saving lives doing paperwork behind a desk.
My "iPads for Firefighters" program is just one of the ways we are using technology to make life better in Los Angeles. We also use a smartphone app called "MyLA311" to help people report and track service requests in your neighborhood. If you see a pothole that needs to be filled, graffiti that needs to be cleaned or bulky items on a street that need to be picked up, simply download the app, snap a photo and report the issue with your phone. The service request will be geo-tagged and processed as quickly as possible.
My "iPads for Firefighters" program and the "MyLA311" app are just two examples of many that demonstrate how Los Angeles is a better place because of partnerships with the smart and innovative leaders who live here. These partnerships are why I am so proud to represent a neighborhood like Playa Vista, which embraces, encourages and enables innovators and entrepreneurs to come to Los Angeles and thrive.
I don't like to do things the traditional way and I am always eager for input, new ideas and a fresh perspective on how we can make things better in your neighborhood. I want to hear your ideas and I am eager to get your feedback, either through one of the various online avenues I've set up to receive input (www.11thdistrict.com, Facebook.com/MikeBoninCD11 or @MikeBonin) or in person. I regularly host pop-up office hours at farmers' markets and other community events so I can literally bring government to your doorstep. Please stop by the next time you see me out in Playa Vista to say hi or to share your ideas on how we can make your neighborhood a better place to live, work and enjoy.
I love the spirit of Playa Vista and watching a community grow, shape and define itself. I enjoy taking my son to play in the park and going on a date night with my husband to Cinemark or one of the great restaurants in your community. I hope to see you – either at a pop-up office hours event or just out and about – soon.
Thank you for your time. I look forward to working with you to put neighborhoods first.
Regards,
MIKE BONIN
Councilmember, 11th District