September 6, 2016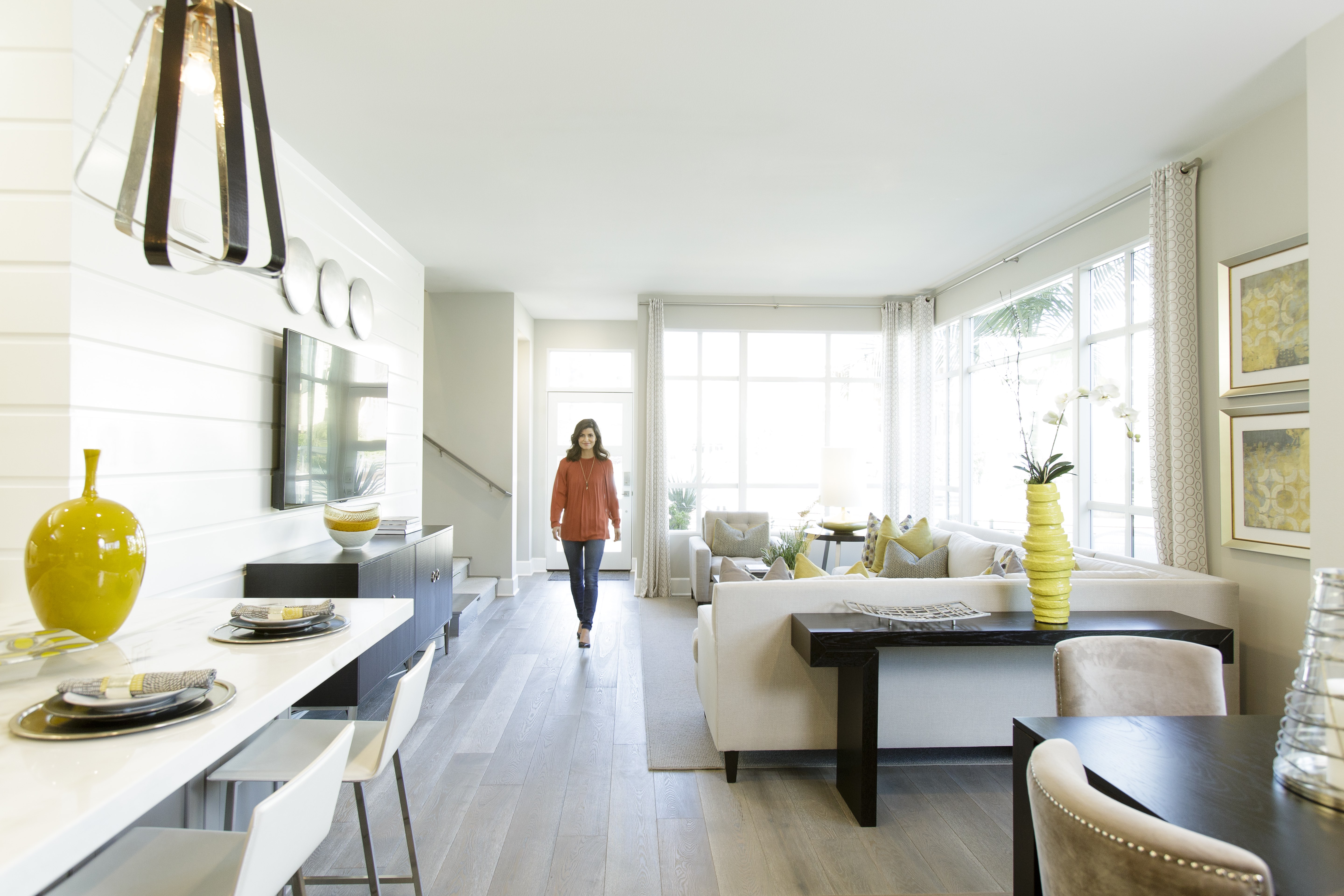 Stylish. Luxurious. So Silicon Beach! We're talking new home collections in Playa Vista that let you have it all. Tour the designer-furnished homes today. We're hosting Open Houses every weekend with a special one this weekend, September 24th and 25th from 12 pm to 5 pm which features live music.
Mason, Cleo and Skylar's coastal flats offer coveted single-level living with open-concept floorplan designs. Tucked back by the iconic bluffs, Mason and Cleo still keep you close to the best of Runway and The Resort. Mason and Cleo are open Mondays through Fridays from 12 pm to 8 pm, Wednesdays from 2 pm to 8 pm and weekends from 10 am to 6 pm.
And with only a few residences left, Skylar  presents homes with dramatic great rooms and vaulted ceilings. Tour the new furnished residence near Millennium and Village Drives. Hours are Mondays from 1 pm to 6 pm and Thursdays through Sundays from 10 am to 6 pm. The home is closed on Tuesdays and Wednesdays.
Everly and Marlowe feature a limited collection of detached residences in the heart of Silicon Beach. Thoughtfully designed to include spaces for entertaining along with intimate and relaxing havens, these homes invite you to experience a mix of modern elegance and laid-back sophistication. You can make the home yours with versatile spaces and decks that welcome in the signature Playa Vista light and breeze. You're always just minutes away from the action at Runway and activities at The Resort. Everly and Marlowe are open Mondays through Fridays from 12 pm to 8 pm, Wednesdays from 2 pm to 8 pm and weekends from 10 am to 6 pm.
Explore luxury apartment home options at Runway and Villas at Playa Vista – Sausalito, Malibu, and Montecito. With studios to two-bedroom apartments and plenty of on-site amenities, including resort-style pools, outdoor lounges with fire pits, yoga studios, business centers and more, these luxury apartments are also located centrally in the new vibrant hub of the community. Visit today for model tours and leasing options.
Join our Interest List for news and updates and to be included in upcoming special events. Check back often and be sure to Like us on Facebook to be kept in the loop.