September 9, 2013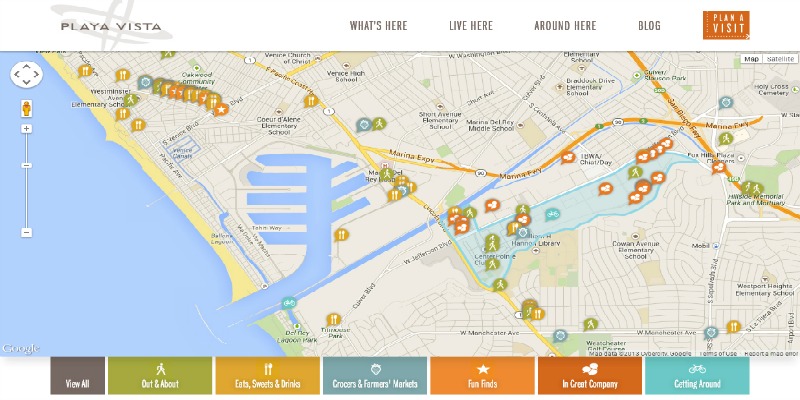 We're excited to share our cool new point of interest map! Now you can quickly and easily see a ton of things you can do in and around Playa Vista. If you're looking for the best places in town to shop, we've got you covered! From gourmet grocers to retail therapy, you can easily plan your shopping day from start to finish. Need a coffee break? Find all the best local hangouts in and around Playa Vista using our new interactive map.
So what are you waiting for? Go ahead and click around and explore all that there is to do in the area!
Did we miss any of your favorite spots? If so, be sure to let us know so we can add your fave place to the map!
Join our Interest List for news, updates and to be included in upcoming special events. Check back often and be sure to LIKE us on Facebook to be kept in the loop.