Neighborhood Meetups Round Up
October 21, 2013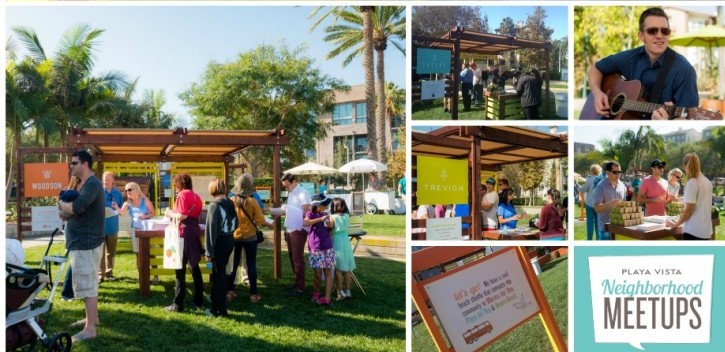 We had so much fun meeting all of our neighbors and interested home shoppers at the Playa Vista Neighborhood Meetups.  We hope you enjoyed it as much as we did.
If you didn't have a chance to stop by, be sure to check out the preliminary floorplans, renderings and general starting pricing for all of the new homes on our website and join our Interest List so you'll receive updates about upcoming sales events, model homes and our Grand Opening.
More ways to keep up with all things Playa Vista:
Check out our latest videos and FOLLOW us on YouTube
Stay in the know and LIKE us on Facebook
Share our community and TAG us on Instagram #PlayaVistaCA
Talk about the fun and TWEET us on Twitter @PlayaVistaCA
Join our Interest List for news, updates and to be included in upcoming special events. Check back often and be sure to LIKE us on Facebook to be kept in the loop.