June 1, 2016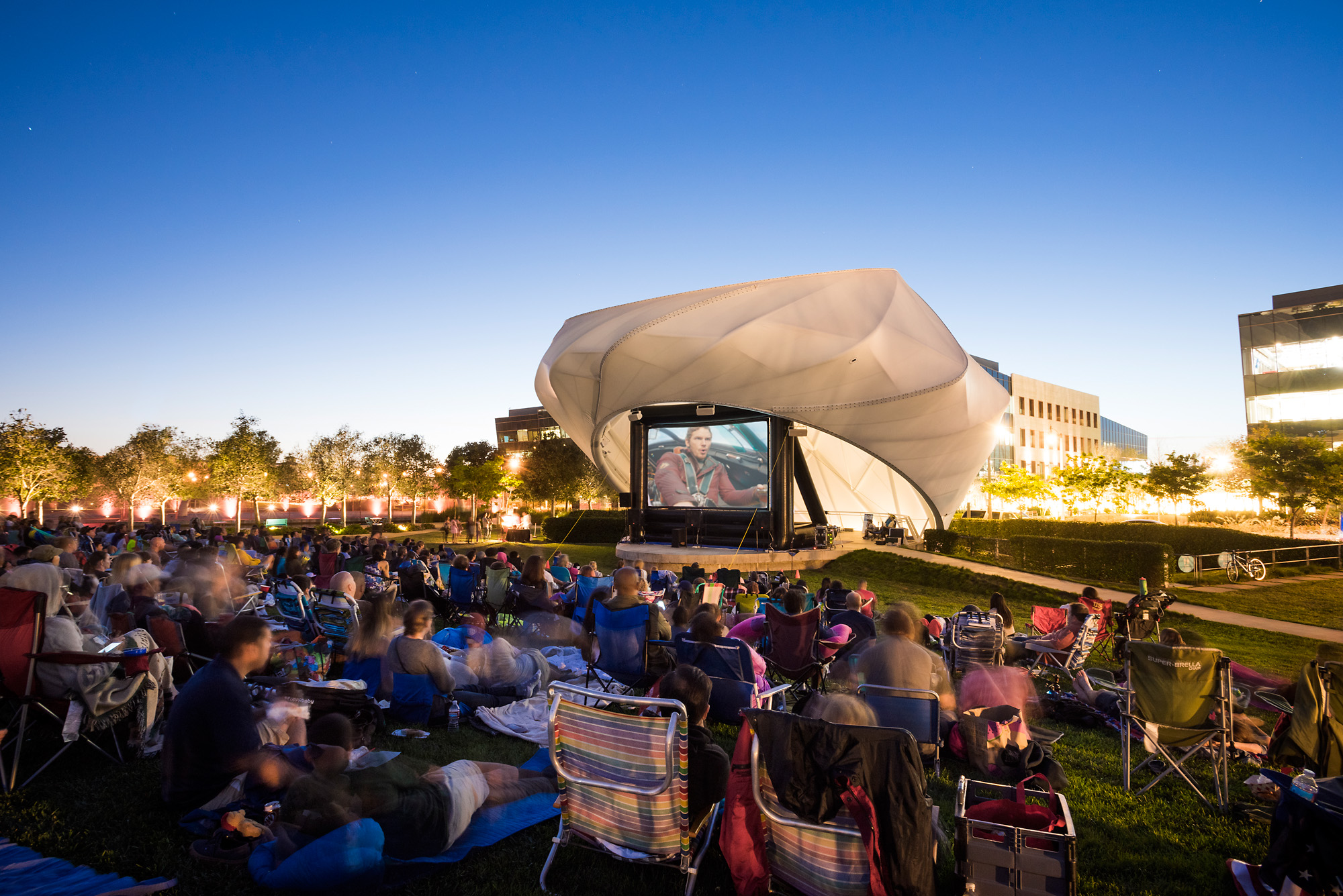 Playa Vista's summer of outdoor fun and entertainment kicks off on Sunday, June 12th! We love Concerts and Movies in the Park. Get ready to enjoy blockbuster movies and exciting concerts. Come early to enjoy gourmet food trucks at each event or stay late to celebrate these fun summer nights.
To get to Central Park Bandshell: Millennium Drive is now fully open so you can walk, bike or take the free Playa Vista Daily Shuttle and be dropped off at Artisans Way or at Waterfront and Lake Center drives. Parking at Hercules Campus is available for $1.25 every 15 minutes with a max of $12.50.
To get to Concert Park: Park at The Shops Parking on Seabluff Drive or, if you're nearby, feel free to stroll or bike over. You can also take the free Playa Vista Daily Shuttle and get off at Pacific Promenade and Para Way.
Click to see the entire summer schedule »

Friday, June 24th
Movie in the Park
Star Wars: The Force Awakens
8pm – 10pm
Concert Park
Food trucks are open at 5pm for Movies in the Park.
Food Truck Lineup:
Cousins Maine Lobster
Kona Ice
Middle Feast
Bison Burger
PostcardsCAS
Say Fish Taco
Tokyo Doggie Style 
Sunday, June 26th
Concert in the Park
Hollywood U2
5pm – 6:30pm
Central Park Bandshell
The world's greatest U2 Tribute Band, led by Joe Hier who sang with Bono at The Forum, will recreate the most iconic songs from the top tour band of our time. Food trucks are open at 4pm for Concerts in the Park.
Food Truck Lineup:
Crepe'n Around
MIB Pizza
Nitropod
Pinch of Flavor
Poke 2 Go
Richeeze
Tainamite
Wise BBQ
Join our Interest List for news and updates and to be included in upcoming special events. Check back often and be sure to Like us on Facebook to be kept in the loop.