DIG states "The Tech Effect in Playa Vista"
March 10, 2016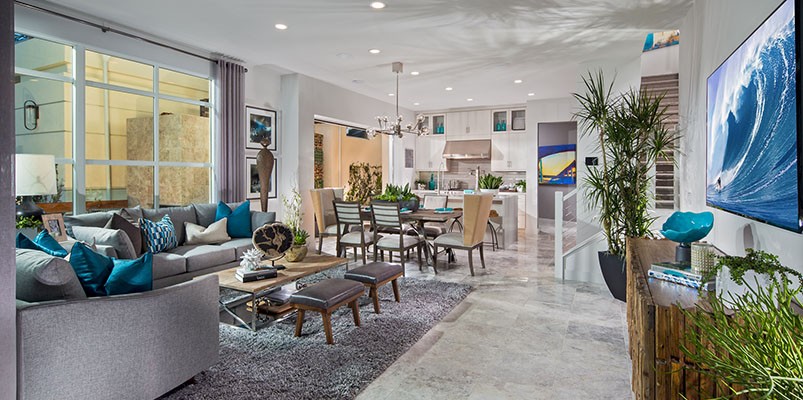 Written by Jenn Thornton
With two new kids on the block, Playa Vista situates itself as head of the creative class.
Much has been made of LA's ubiquitously christened "tech boom," the ripples of which have caused an epic cultural shift on the Westside. Here, between Marina del Rey and the Westchester Bluffs, Playa Vista pulsates as a connected community with the bona fides of a small city—residences, retail, recreation, and even its own zip code.
Visit the place today, and one only faintly recalls the land where billionaire Howard Hughes placed his aircraft plant. Those days are gone, but Playa Vista is flying high as a best-of-class address with everything in one place and walkable proximity to it all. Like everything else in Playa Vista, its newest singlefamily neighborhoods—Everly and Marlowe— are community-centric.
Get the full article here.