January 5, 2016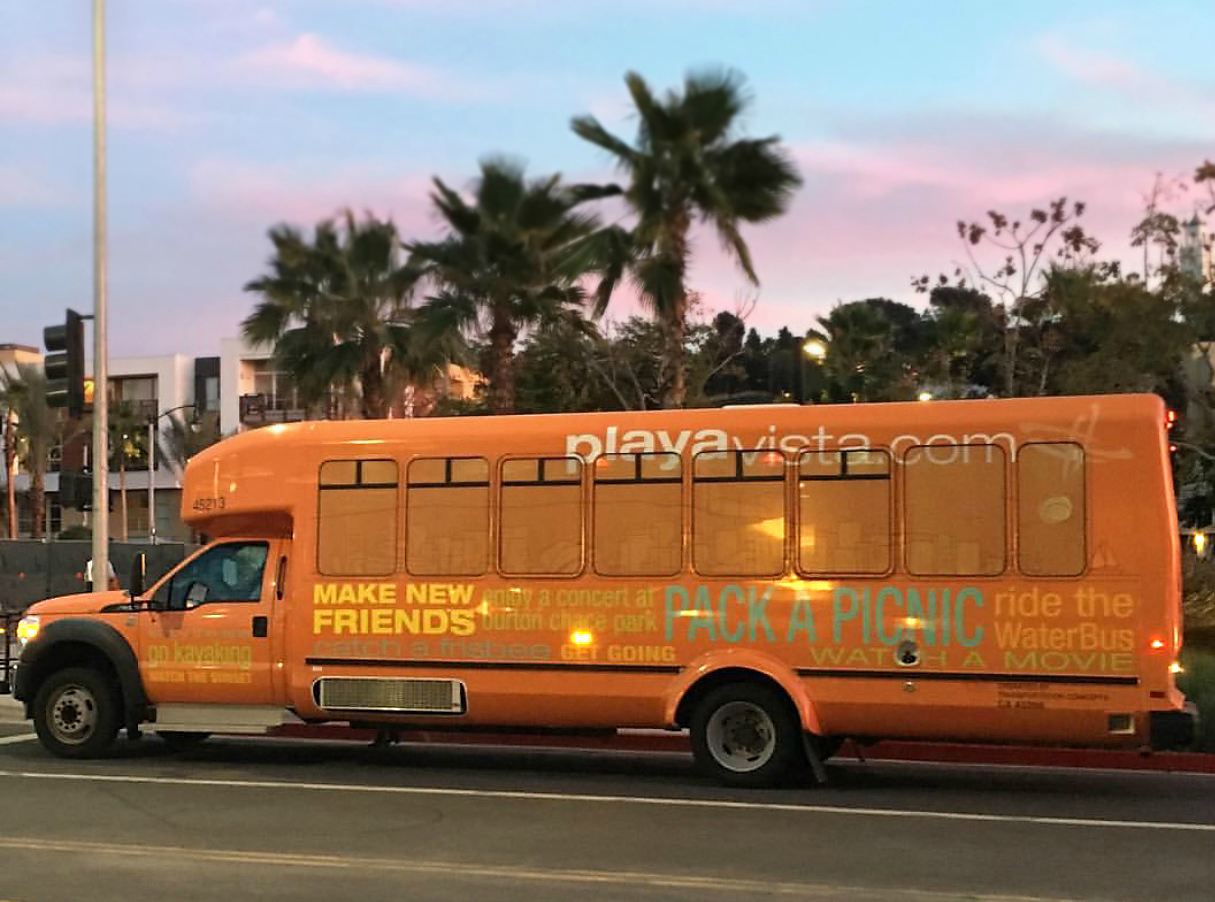 The highly anticipated Playa Vista Shuttle is now running daily! Leave your car keys at home and hop on to go to your favorite spots in the community and to areas on the Westside.
For full details, take a look at the map and complete list of shuttle stops.
Playa Vista Daily Shuttle Hours:
Hours
Monday – Friday,
8am – 10pm
Saturday,
10am – 10pm
Sunday,
10am – 8pm
There are additional stops at select locations outside of Playa Vista, Monday – Friday, from 5pm to 10pm as part of the demand-responsive service. Please call 877.280.0551 to schedule a reservation.
Join our Interest List for news and updates and to be included in upcoming special events. Check back often and be sure to LIKE us on Facebook to be kept in the loop.